2020 is the year of changes, which will lead to HR departments having to deal with some challenging situations.
But these challenges can be dealt with, as long as HR teams, and senior management, try to keep an open mind.
We outline the three biggest obstacles for HR in 2020, and share some thoughts on how they can be overcome.
Once you have read the article, we suggest using a flow chart to determine the steps in dealing with these challenges, as well as the solutions you have planned.
1. Ensuring Inclusivity in Workplaces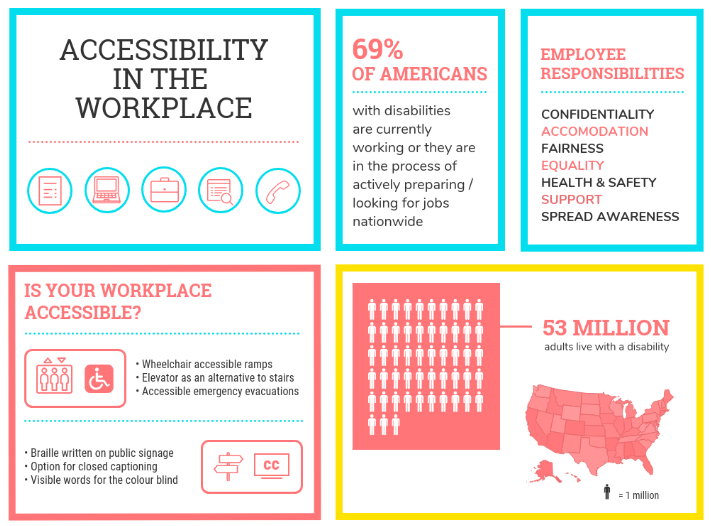 Souce: Venngage
Diversity has been a buzzword in the corporate world for the past decade but workplaces are still struggling to create inclusive environments.
This is a major challenge for HR departments who are in charge of building a more inclusive office space but often don't have the support to actually execute their directive.
For far too long, companies have had a narrow view about which applicants are best suited for their roles—non-disabled, cis-gender, straight, white men tend to get more opportunities.
Consequently, people from most other races, non-male perons, people with impairments, and people in the queer community, struggle to get a foot in the corporate door.
But while HR managers have begun to expand their pool of applicants and become more open-minded when recruiting for roles, more needs to be done to keep them in their jobs.
Because recruiting diverse groups of people is only one step in the process—the environment they come into also needs to be respectful and understanding.
For instance, recruiting women into all-male environments may seem like a good idea, but if the women then face harassment and pay disparities, they are likely to leave and not come back.
The same goes for people of diverse races, genders, or sexualities coming into heretofore non-exclusive environments—they may face unwarranted comments or worse.
Most workplaces are yet to be properly equipped for people with impairments—wheelchair accessibility, equipment for people with hearing, visual, or speaking impairments, or those with cognitive impairments is rarely a priority, making it impossible for them to work in an office.
Thus, retention of a diverse workforce and improved employee engagement becomes increasingly challenging for HR.
How can HR departments handle this problem in 2020? Changing the attitude of your company isn't easy to do but there are steps you can take.
For one, change your HR strategy to focus on retention, and not just recruitment. Research diverse groups, follow activists on social media and listen to what they have to say about work culture.
Implement sensitivity courses for your current and future employees, and ensure that correct procedures are put in place for any breach of conduct.
But most importantly, your senior management needs to understand why an inclusive environment—and not just hiring diverse staff—is the key to HR success in 2020.
Maintaining inclusivity is one of the biggest challenges because of the narrow-mindedness that continues to infiltrate workplaces.
But if executed correctly, creating an inclusive and supportive work environment can massively enrich a company.
2. Remote Working Culture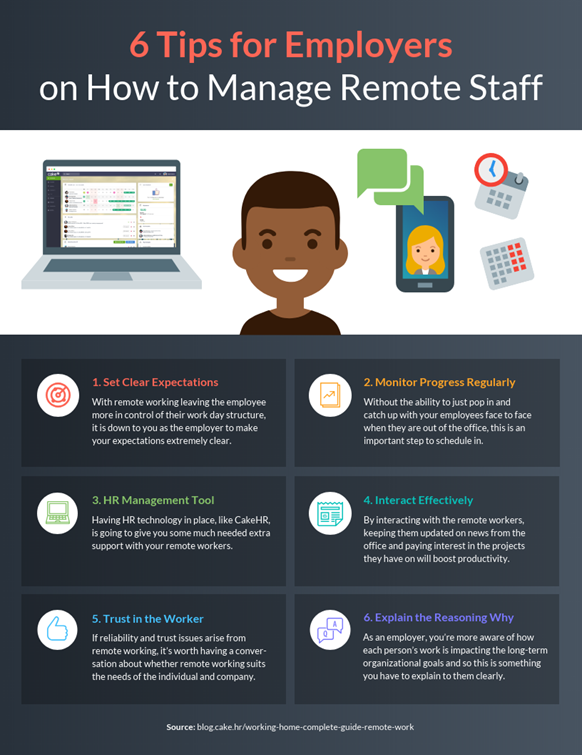 Source: Venngage
There has been a sudden rise in remote work over the past two years and this is impacting HR departments.
According to these remote working statistics, 72% of the US workforce is currently remote, and this is a trend we are seeing worldwide.
Remote work has significant benefits for a company—less overheads, and more flexibility in the type and location of talent joining the workforce.
However, tracking remote work, ensuring effective communication, and monetary compensation across international borders can all be a challenge.
Additionally, though remote workers tend to be more efficient as they don't have the distractions of a busy workplace, they can also get more lonely working out of their homes.
Household distractions are something that cannot be controlled by the company, and could lead to decreased productivity.
Studies on remote workers have also shown that many don't inherently trust their immediate managers or their employers—likely because of a lack of transparency.
There are some ways for HR departments to mitigate the concerns of both the company and the remote team.
One is to implement procedures for creating a transparent work culture—constant two-way communication between remote teams and managers is critical to success.
Another is to adopt the use of task tracking tools so managers know what their remote teams are working on and how far along a project they are.
Ensure that remote employees have opportunities for face-to-face communication, either through a scheduled weekly video conferencing call or in-office meetings.
Remote working culture is a trend that is going to stay—the HR departments that adapt to their new circumstances will have a better workforce than the rest.
3. Changing Technologies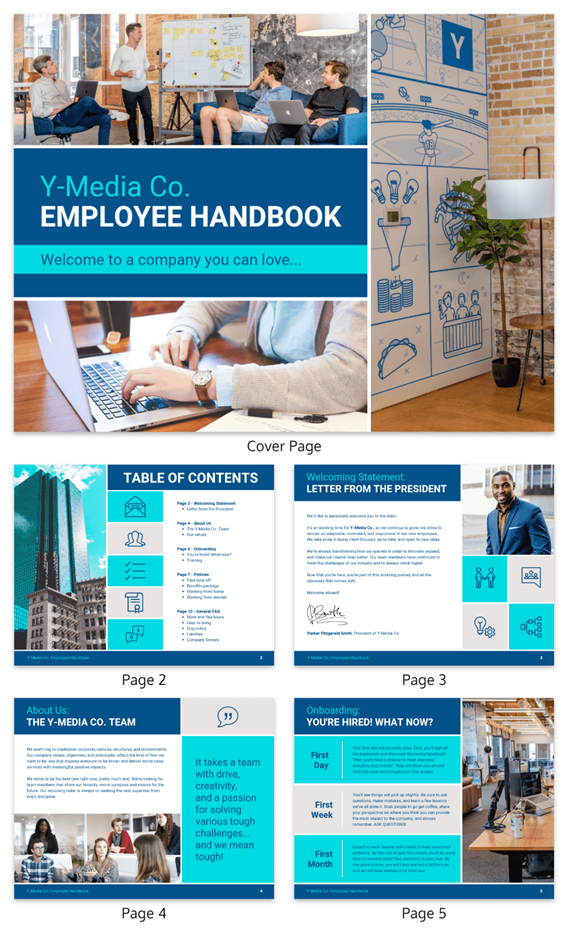 Source: Venngage
Technology is galloping ahead at an incredible pace and these new inventions have massive benefits for corporations.
However, for the HR team, the constant updates to technology can pose something of a challenge.
For instance, HR teams may have only just got accustomed to certain technologies, only to find that a new, better, and more multifunctional version is now available.
This means more time and energy being spent on training staff to use it, testing it for the company's needs, and implementing it into the HR strategy.
But the use of technology can simplify the HR process, both in recruiting and in maintaining employees, so the importance of technology cannot be discounted.
This means being more open-minded about new software that becomes available and making room to adapt to it.
It also means using old tools in new ways. Social media, for instance, is an excellent tool for marketing, but it has its benefits for HR recruiting as well.
Social media can be used to improve the brand image of a business, thus making the company more attractive to potential employees.
On the other hand, applicant tracking software, that was largely used in the last three-four years, is becoming outdated.
ATS technology hasn't been able to keep pace with the other technological trends in the industry, and companies are beginning to let it go.
Instead, artificial intelligence-driven software is becoming more commonplace. AI is being used to track and sort through applications, taking on much of the mechanical labor of HR.
Expense automation has become increasingly popular—companies are now using apps or online software for their employees to expense company payments.
HR no longer has to be directly involved—they simply need to check the weekly or monthly reports generated by the software—the manual work is already taken care of.
Templated materials are also making HR's life easier—instead of building invoices from scratch, HR can customize invoicing templates for freelancers, remote workers, and employees.
In 2020, we will continue to see changes in technology but instead of chafing against them, HR departments should open up to them and make time to train for them.
Summing Up
The three biggest challenges that HR departments will face in 2020 are creating inclusive environments from the top-down, handling remote workers, and adapting to technology.
While these challenges may seem insurmountable, they are anything but. With a little time, patience, and a cold, hard look at the HR strategy, these challenges can be met.
We have outlined how HR teams can handle the challenges—it will take some time and a fair amount of research, but they can be tackled.
And as a result, HR teams, and the companies they work within, will have a much more inclusive, well-connected, and better planned workforce.